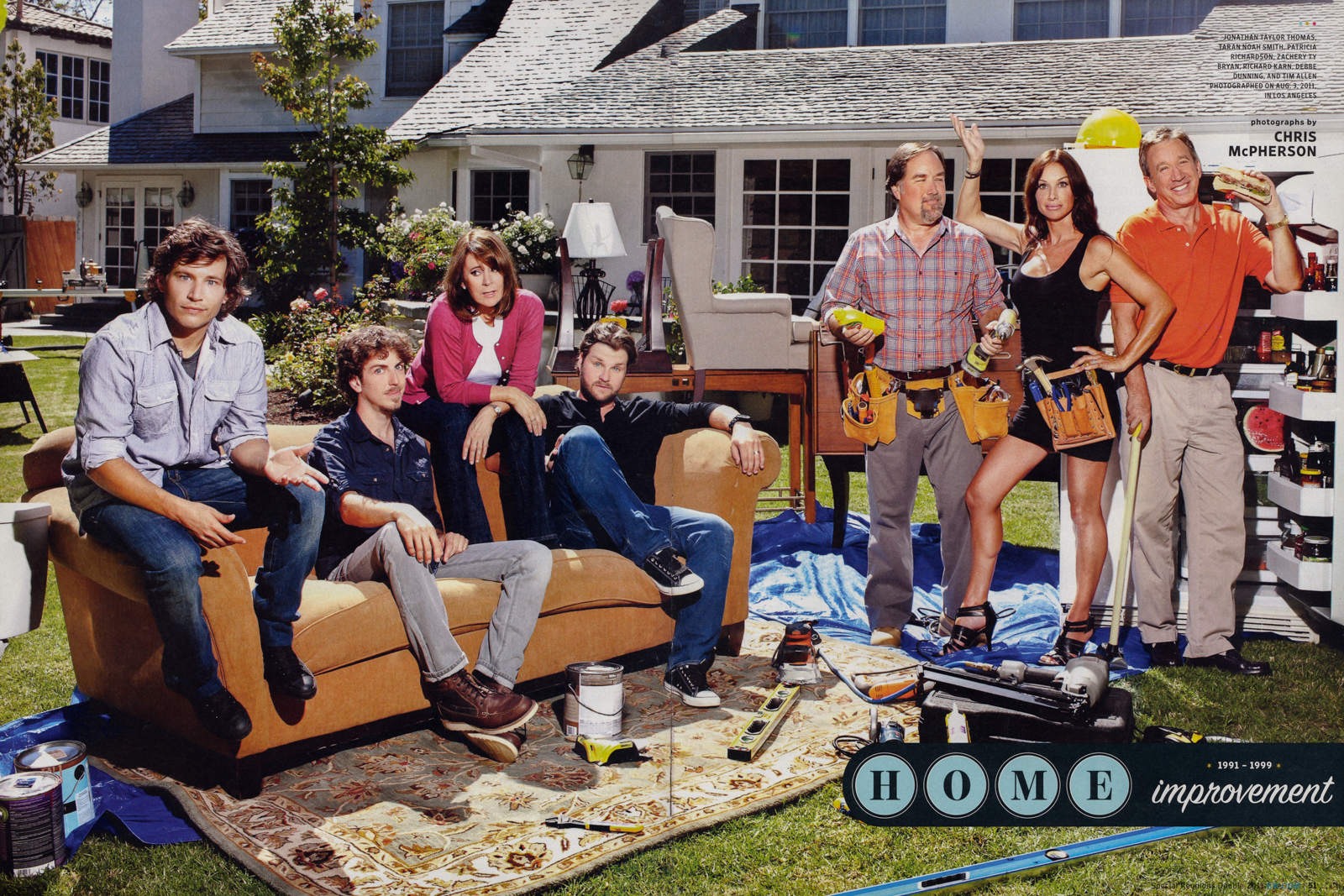 At the height of its popularity, Home Improvement attracted an astonishing 36.3 million viewers. So it's hardly a surprise that fans went crazy when a candid shot of our photo shoot went viral this summer. But we weren't the only ones to consider ourselves lucky that we managed to get the old gang together: Until EW's Reunions shoot in August, Tim Allen and Patricia Richardson hadn't laid eyes on Jonathan Taylor Thomas in 12 years.
Tim Allen (Tim Taylor)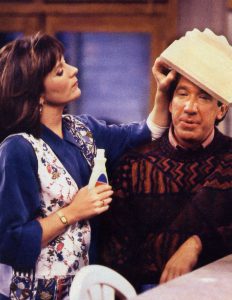 Seeing the cast again was weird for Allen. Now that he's starring on ABC's Last Man Standing opposite Nancy Travis, the 58-year-old actor felt like he was cheating on his new "wife" and "children" when he reunited with the Home clan. "It's only because I take this so seriously," says Allen. "Pat [Richardson] goes, 'Why don't you all come over for dinner?' And I'm like, 'I don't know if Nancy would like that.' And they're like, 'What? Who's Nancy?"' Allen still has lots of respect for his alter ego Tim Taylor, a guy who "you never knew was smart or stupid, though he was smart enough to have a TV show and raise those kids." As a result, he continues to have a soft spot in his heart for the three Taylor boys, even though he observes that Jonathan Taylor Thomas "looks like a pirate," referencing his longer locks. "I have all girls, so they are like my sons," says Allen, who lives in Los Angeles with his wife, Jane Hajduk. "It's kind of creepy how much I like them."
Patricia Richardson (Jill Taylor)
It didn't take long for Richardson to fall back into the role of mom Jill Taylor and invite her onscreen boys to her house for dinner. Though she'd seen Taran Noah Smith and Zachery Ty Bryan at a TV Land reunion in 2009, she hadn't seen Thomas since 1999. "It was so cool. We hung out for hours and talked. They are such interesting guys, and so smart!" says Richardson, 60, who later starred on Lifetime's medical drama Strong Medicine and costars with Aimee Teegarden in the upcoming film Beautiful Wave. "They don't look that different to me. These three are my other kids in some strange way and always will be."
Richard Karn (Al Borland)
Now, that's love: Despite the many years that have passed since Karn last picked up a power drill for a segment of Tool Time, he still has a few plaid shirts from the show hanging in his closet. "That was eight years of my life," says Karn, 55, who played Tim's right-hand man. "I want to keep mementos. The first year they were putting me in these Ralph Lauren shirts that cost $115, but they didn't look as good as the $15 and $20 ones that came right off the rack." Karn, who was a Family Feud host for several years and continues to appear on TV (Dirt) and in direct-to-DVD films, admits he and Allen still dream about a Home Improvement movie. "We could start at Wilson's funeral. [Actor Earl Hindman passed away in 2003.] It would be a nice jumping-off point where everybody came together."
Jonathan Taylor Thomas (Randy Taylor)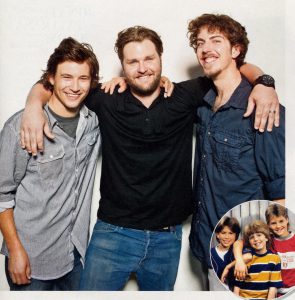 Talk about the icing on the reunion cake! Thomas' participation in the get-together was all the more special because most of the cast hadn't seen him since the show ended. While the actor didn't completely abandon his TV career — he made appearances on shows like Veronica Mars and Smallville — after being a teen idol for so many years and voicing the young Simba in The Lion King, he was ready to look outside of Hollywood for his heart's desire…which would eventually mean graduating from Columbia. "I didn't have any sort of big gripes," the 30-year-old says by way of explanation for his exit. "I just wanted to experience other things, see what direction life was going to take me." Looking back, Thomas admits that Home Improvement was a pretty sweet gig. "I don't remember sitting there at 16, 17, and thinking, 'There are no jokes here.' I wouldn't have said that anyway. We had the luxury of being given great material every week." Though he's been lying low for several years ("I'm not a high-maintenance kind of guy — I don't need to have the castle in the sky"), Thomas, who splits his time between the East and West Coasts, is now considering a career in directing. He's also not opposed to going back in front of the camera. (No, Allen hasn't asked him to guest-star on Last Man Standing…yet.) "I still have a passion for TV," says the actor, "so I could see myself working in it." Hear that, Hollywood? Get on it!
Debbe Dunning (Heidi Keppert)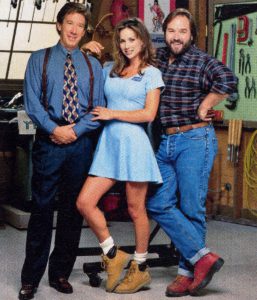 The role of a Tool Time girl not only put Dunning on the map but also gave her a lifelong friend in Tim Allen: The sitcom's leading man was the one who made sure Dunning went from a recurring player to a series regular — and permanent member of the Home family — during the third season (she took over from the original Tool Time girl, Pamela Anderson, who was not available for EW's Reunions shoot). "Tim is amazing and a man of his word," Dunning, 45, recalls. "If anyone got upset or threatened to quit, he went after them and they'd be back. He always kept us together." Dunning is still acting (she'd kill for a spot on Dancing With the Stars), and she gets recognized in the unlikeliest of places. "I was floating down the Salt River [in Arizona] last weekend, and sure enough, a guy offers me a beer and says, 'I know you from somewhere!"'
Zachery Ty Bryan (Brad Taylor)
Bryan went on to book plenty of guest spots on shows like ER and Buffy the Vampire Slayer after Home Improvement, but the 29-year-old realized that he'd prefer to be a "painter, not the paintbrush," so he began his own production company, Vision Entertainment Group. His most recent accomplishment was producing the indie drama The Grief Tourist with Michael Cudlitz and Melanie Griffith. "Most people look at child actors and have these ideas that they have a rough life," says Bryan, who stayed friends with Thomas after the show. "To be honest, I've looked at it as such an opportunity. Even moving forward with what I'm doing now, I walk into a room with a hedge funder and I'm immediately validated. I don't have to sit there and explain what my background is. They see it in front of them."
Taran Noah Smith (Mark Taylor)
After Smith gave his last performance as Tim's youngest son, Mark, he fled Hollywood and didn't look back. "It was pretty exciting to leave it behind and do other things," says Smith, who started on the sitcom when he was only 7 (he's now 27). And try things he did: First he began a food company for vegans, then he became an installation artist for big events like Coachella ("I made temples out of trash"), and then he helped his dad build energy-efficient water purifiers that are now used overseas by the military. But he never forgot his onscreen family — and not just because he continues to receive residual checks every three months. "Everyone looks the same, just a little thicker," Smith says about the photo shoot. "It's like a high school reunion."
Related Images: