Synopsis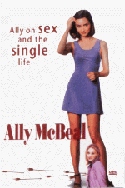 Ally McBeal premiered on Fox on September 8, 1997. The show is about Ally McBeal who is 28 years old, newly graduated from Harvard Law School.
Ally is harassed on the job by one of the other employees in the firm where she works. Ally lets the partners of the firm know what happens and ends up losing her job. She runs into an old friend on the street and he who offers her a job at his new firm. She accepts the job. This show is trendy, cool, and hip and shows Ally as a modern woman – confused yet independent.
Jonathan stars as Chris Emerson in the episode called "Do You Wanna Dance" (episode 3.19/65) which aired the first time May 8th, 2000.
He plays a teenager who has cybersex with Ally, under the screenname "Thunder Thighs". They decide to meet, but when they do, Ally finds that he's much younger than she expected.
Chris gets her convinced that he's 19, and Ally agrees to go to dinner with him. But just when they start to leave, Chris' mother shows up with the cops, and Ally is charged for having had Cybersex with a minor, as Chris is only 16.
You can find the official Fox transcript of "Do you Wanna Dance" Here.
The Cast and Crew: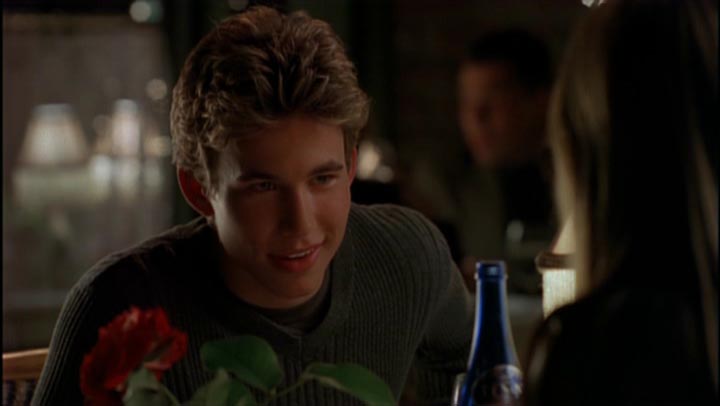 Jace Alexander: Director
Allan Arkush: Director
Roberto Benabib: Writer
Shelly Landau: Writer
Calista Flockhart as Ally McBeal
Greg Germann as Richard Fish
Lisa Nicole Carson as Renee Raddick (1997-2001)
Jane Krakowski as Elaine Vassal
Vonda Shepard as Vonda Shepard
Portia de Rossi as Nelle Porter (1998-2002)
Lucy Liu as Ling Woo (1998-2001)
Robert Downey Jr. as Larry Paul (2000-2001)
Links:
For Sale: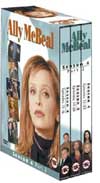 Ally McBeal season 3, the one with "Do You Wanna Dance" is released on DVD and VHS on October 7th, 2002. This is only for the european market (Region 2 and Pal).
There's no info about it beeing released for the American market, but come back from time to time, to check for any updates on this.
Other Movies by Jace Alexander
Other Movies by Shelly Landau
Watching Calista Flockhart:
Watching Greg Germann:
Watching Lisa Nicole Carson:
Watching Jane Krakowski:
Watching Lucy Liu:
Watching Robert Downey Jr.: