Synopsis:
Jake Wilkinson (Jonathan Taylor Thomas) a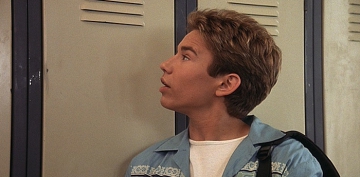 wheeling, dealing, self-centred college student, has one thing on his mind – get home for Christmas dinner or forfeit the vintage Porsche his father promised him. Just days before his deadline, Jake awakens in the California desert – stranded and penniless, wearing a Santa suit and a white beard glued to his face! Desperate to claim his gift, he flies, crawls, cons, races, bullies and even sleighs his way east. But his non-stop mission turns into non-stop comedy of errors as a multitude of colorful and offbeat strangers look to 'Santa' for help and kindness. The closer Jake gets to home, the closer he gets to the true meaning of Christmas and the importance of family.
I'll Be Home for Christmas is a trip your entire family will enjoy taking all year long!
Promotional material:
The Cast and Crew
Arlene Sanford: Director
Michael Allin: Story
Tom Nursall: Screenplay
Jonathan Taylor Thomas as Jake
Jessica Biel as Allie
Adam LaVorgna as Eddie
Gary Cole as Jake's Dad
Launren Maltby as Tracey
Andrew Lauer as Nolan
Sean O'Bryan as Max
Links:
For Sale: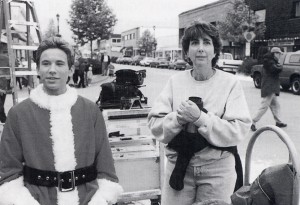 Other Movies by Arlene Sanford:
Other Movies with Jessica Biel
Other Movies with Adam LaVorgna
Watching Andrew Lauer:
Watching Sean O'Bryan: