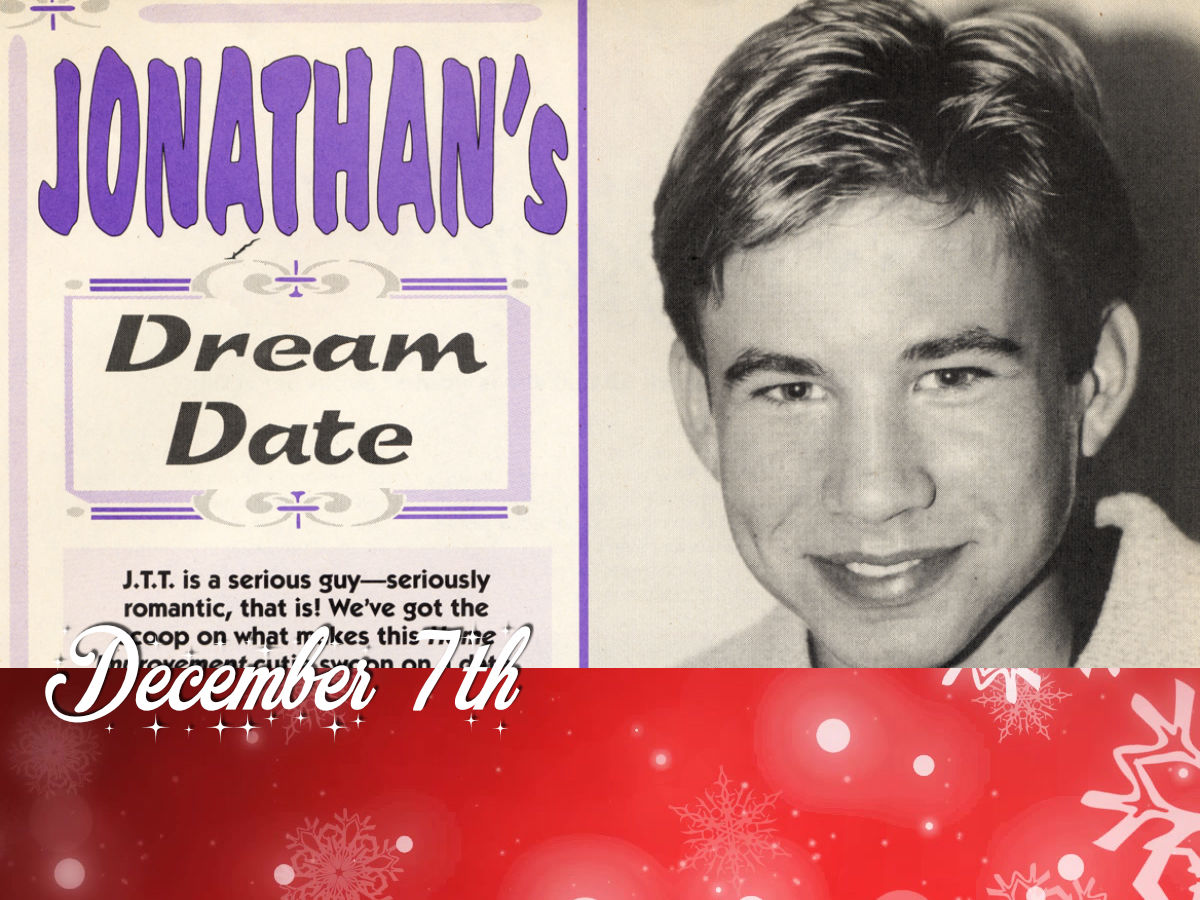 In continuation of Mondays fan dreams, here's something on Jonathan's dream date. Article from August 1997 issue of BB Magazine.
Jonathan's Dream Date
J.T.T. is a serious guy—seriously romantic, that is! We've got the scoop on what makes this Home Improvement cutie swoon on a date. And we even know the special place where he plans to someday pop the question!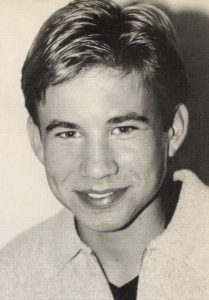 Sometimes it seems like Jonathan Taylor Thomas must be the hardest working 15-year-old actor in Hollywood. With another season of Home Improvement in the works and his latest movie, Wild America, in theaters, J.T.T. appears to be one guy who's way too busy for romance. But don't bet on it!
It turns out that this blue-eyed doll has high hopes in the dating department. "I've been pretty busy, but I'm definitely always looking around," Jonathan's admitted. And even though he hasn't found that special girl yet, we bet we know exactly what fun activities he'd plan for their dates!
"I'm a fairly private person and I'm lucky that the things I like to do generally don't involve big groups. I'm not a big group-type person," J.T.T. tells BB's foreign correspondent. In other words, don't expect to win Jonathan's heart by getting together a herd of your pals and dragging this low-key guy along. "I don't like hanging out at malls or that sort of thing. I go every once in a while, but I like being in the outdoors," Jonathan explains to BB.
Of course, a natural groove makes sense for this die-hard vegetarian and animal lover. On a date, that might mean a romantic walk through the woods or maybe something a little more down to earth, like taking a stab at Jonathan's all-time favorite hobby: fishing.
Snuggling in a dark theater, anyone?
But if dealing with worms and hooks (barbless and cruelty-free, of course) gives you the willies, this Bethlehem, Pennsylvania-born babe is more than willing to compromise with a trip to the local cineplex. While you might think J.T.T. wouldn't really want to catch a flick when he spends so much time actually starring in big-screen adventures, he's as likely to clutch the armrest (or his date) while watching movies like Scream, a recent fave, as anyone else. "When I go to the movies, I go to enjoy the movie," Jonathan insists. "I don't go to critique it."
No matter what's planned for Jonathan's dream date, good food is sure to enter the picture, and he knows just the place no matter what his date is hungry for. "I love Monroe's," Jonathan's said. "It's a very romantic and tranquil restaurant. The food is great. I like the curry—I'm a vegetarian. But they have all kinds of cuisine."
However, it's the way-dreamy atmosphere in Malibu, California, not the food, that really gets this sweetie all aflutter. "It's very elegant and it's right on the beach. I can see myself proposing to my future wife there," he's confessed. No doubt about it—this is one guy who needs no Improvement when it comes to romance!
Source: BB Magazine
Date: August 1997
Author: unknown

Related Images: