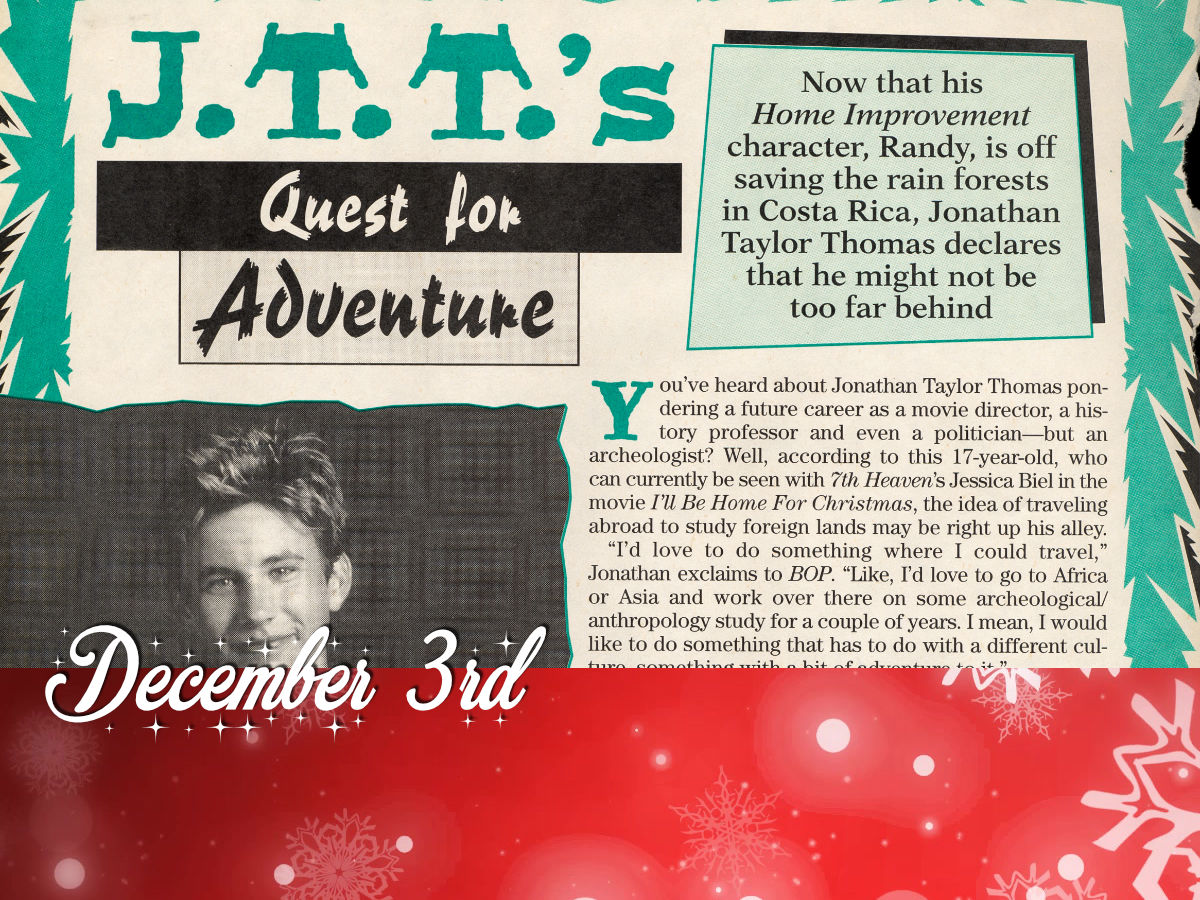 Continuing the 25 days of Christmas with an article from the November 1998 issue of BOP Magazine. Each day until Christmas we will post an article from the archive.
Now that his Home Improvement character, Randy, is off saving the rain forests in Costa Rica, Jonathan Taylor Thomas declares that he might not be too far behind.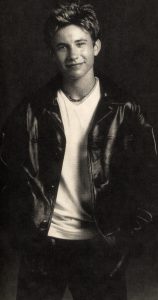 You've heard about Jonathan Taylor Thomas pondering a future career as a movie director, a history professor and even a politician—but an archeologist? Well, according to this 17-year-old, who can currently be seen with 7th Heaven's Jessica Biel in the movie I'll Be Home For Christmas, the idea of traveling abroad to study foreign lands may be right up his alley.
"I'd love to do something where I could travel," Jonathan exclaims to BOP. "Like, I'd love to go to Africa or Asia and work over there on some archeological/ anthropology study for a couple of years. I mean, I would like to do something that has to do with a different culture, something with a bit of adventure to it."
Sounds as if the writers of Home Improvement, who creatively wrote Jonathan's character out of the show by claiming that he went to South America for a global awareness study program, might have planted this travel bug in him. However, during BOP's one-on-one with J.T.T. he explained that he's been traveling for as long as he can remember—and with no problems of communicating, either. "Actually, I've been to Costa Rica and Venezuela," he smiles. "And I've had three years of Spanish. I'll be taking a fourth and fifth year, so by the time I leave high school, I'll be pretty fluent. But I can go down there and get by really well."
"it was nice to be like everyone else"
As a matter of fact, this past summer Jonathan had one of the most adventurous times of his life—backpacking through Europe with a buddy of his from school. "We went to Copenhagen, Amsterdam, Paris and Rome," he gleams, "and did the hostel thing."
But perhaps what really appeals to Jonathan about traveling to foreign places is the anonymity he encounters. "[In Europe] it was fantastic just to walk down the street and not have to duck around comers or wear a turban," the American sweetheart laughs. "No, I never wear a turban. I'm kidding. But it was nice to walk around and just be like everyone else—people running into you and giving you nasty looks. It was kind of nice."
Whatever J.T.T. does plan to do in the near future, whether it be attending college in England or digging for artifacts in Africa, one thing's for sure: His trademark smile will be sure to attract attention…even if he is hiding under a turban!
Source: BOP Magazine
Date: November 1998
Author: unknown

Related Images: