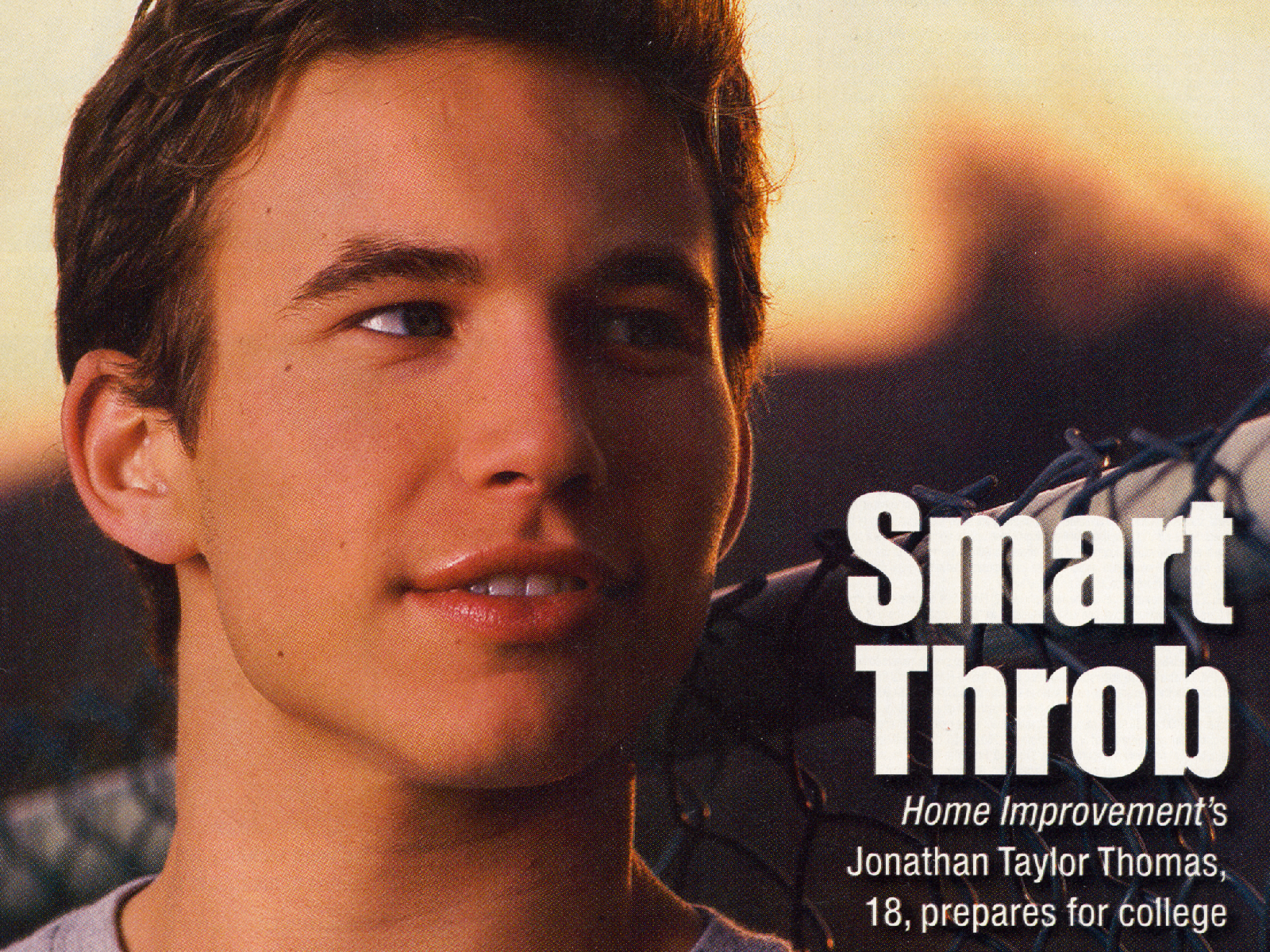 Article from People Magazine January 2000 issue in the articles archive.
Come fall, when leaves turn red and the networks wheel out their new shows, former Home Improvement star Jonathan Taylor Thomas, 18, expects he'll be attending one of the half-dozen campuses he applied to late last year (he visited Harvard, Yale and Oxford, among others). It's no surprise that he wants to major in theatre…
Read the full article here…
Article touches on Jonathan leaving Home Improvement, his plans for the future, searching for Colleges.
Related Images: