Home Improvement's Jonathan Taylor Thomas, 18, prepares for college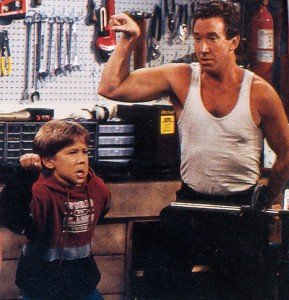 Come fall, when leaves turn red and the networks wheel out their new shows, former Home Improvement star Jonathan Taylor Thomas, 18, expects he'll be attending one of the half-dozen campuses he applied to late last year (he visited Harvard, Yale and Oxford, among others). It's no surprise that he wants to major in theater: He doesn't plan on leaving show business and might even take acting jobs during vacations. But he may double his academic duties with a second major, perhaps in history, which he compares to acting. To him, history "is always about discovering a character. When you read about Napoleon or [German statesman] Otto von Bismarck," Thomas says, "you sit there and wonder, 'How would they get up out of bed? What would they take in their coffee?' "
It's a safe bet that while both world leaders faced memorable challenges, neither encountered exactly the dilemma Thomas now faces. A year and a half after he quit ABC's Home Improvement to hunker down and study full-time at a private high school (and earn straight A's), the boyishly handsome actor-student, who lives in L.A. with his mother, manager Claudine Thomas, is nearing the end of his natural life span as a teen idol. And he knows it.
The then-9-year-old became a national star—and many a girl's dream date—as Randy Taylor, the sandy-haired, blue-eyed middle son of handyman extraordinaire Tim Allen, starting in 1991. Moving into adolescence, he provided the voice of Simba in Disney's Lion King and starred in such G-rated fare as Tom and Huck and Man of the House. Unfortunately, save for Jodie Foster and Ron Howard, few Hollywood cuties make the cut as grown-ups. "As we've seen in the past, entertainment is a fickle business," says Thomas, who has been at the game long enough to answer questions about his dating history (which has included actress Jessica Bowman of Dr. Quinn, Medicine Woman) with a noncommittal "My personal life is something I keep private."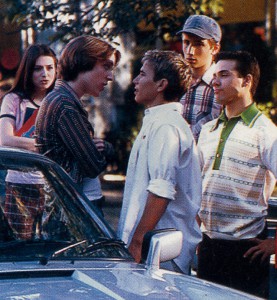 But a little like the French emperor he has studied, Thomas knows the value of strategy. "He is not just passively accepting the things that happen in his life," says his friend, marketer and Web site producer Jonathan Koch (who lets slip that Thomas does have a girlfriend). Indeed, Thomas is already making a calculated departure from his typical roles. In Common Ground, a movie airing on cable's Showtime Jan. 29, he plays a persecuted gay student in a small-town high school. "There wasn't any light, goofy stuff," says Thomas, who didn't care whether the part might be controversial. Actually, the girl fans who adoringly call him JTT may not even notice. "We shot in Canada in a town 45 minutes away from Toronto," says director Donna Deitch. "The minute the girls heard about it, they were all around the set. All for Jonathan." Whether he ever expected that kind of adulation, Thomas, who grew up in Bethlehem, Pa., and Sacramento with a brother, Joel, now 21, was always determined to be a star. When he was 8, says his mother, "he pointed at the television screen and said, 'That's how you get on TV.' " (His father, Stephen Weiss, who was divorced from the boys' mother in 1991, is an industrial sales manager in Sacramento.) Within a year, Thomas landed his first TV commercial (Burger King) and his first series (the short-lived The Bradys). Then in 1991 he was cast as Randy on Home Improvement. "The best part," says Thomas, "was being there, laughing with Tim Allen."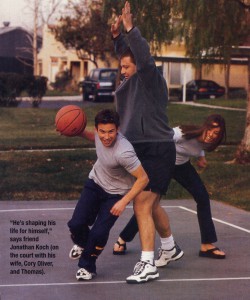 Still, college "was always in my sights," he says. Even at age 12, out on the road promoting The Lion King, he and his mother would visit local campuses. "For both my sons," says Claudine Thomas, "a minimum of a college education was important." In fact, young Thomas claims, it was because he was busy touring colleges last year that he infuriated the old Improvement clan by declining to come back for the show's farewell episode May 25. But there were no hard feelings, he insists. "I saw Tim Allen the other day at his Galaxy Quest premiere, " Thomas says. "I had a good time."
College, he's sure, will be an even cooler trip. "It's a couple of fun years," says Thomas (who says he did "very well" on his SATs). "The world really opens up to you." And even though a recent visit to Northwestern, outside Chicago, was covered intensely by the campus press, he doesn't think his celebrity status will matter. "I'll be a student," he says, "just like anyone else." Having already been a teen idol, JTT probably doesn't need to be a BMOC.
Source: People Magazine
Date: January 31st, 2000
Authors: Tom Gliatto and Alison Singh Gee in Los Angeles