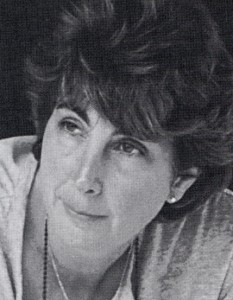 Award-winning Arlene Sanford (Director) made her feature directing debut with Paramount's "A Very Brady Sequel." Renowned in television as a top comedy director, Sanford has helmed episodes of "Ally McBeal," "Caroline in the City," and "Friends," as well as many series pilots. She also wrote, produced and directed the HBO short film "Welcome Home," which starred Jamie Lee Curtis.
Sanford won a CableACE Award for her work on the critically acclaimed HBO comedy series "Dream On."
Although they have worked on quite a few film projects for different studios, "I'll Be Home For Christmas" is the first produced theatrical feature for screenwriters Harris Goldberg & Tom Nursall (Screenplay by and Story by). They have writing credits that include stand-up comedy, sketch comedy, radio and television shows (taped and live) in both Canada and the United States. Their CBS made-for-television movie "A Step Towards Tomorrow," starring Christopher Reeve and Judith Light was critically acclaimed across the country.
Michael Allin (Story by) is a novelist, playwright, screenwriter and poet. Among his most admired worlds is the recently published, critically acclaiming nonfiction book: Zarafa: A Giraffe's True Story, from Deep in Africa to the Heart of Paris.
Allin's first published work was poetry, written while in college studying with his beloved life-long friend James Dickey. After graduating as an English major with minors in Art History and Romance Languages in 1969, Allin moved on to write documentary films. Evolving into a Hollywood screenwriter, he has "worn out three passports traveling and writing movies in North and South America, Europe, and Asia."
Among Allin's most well known work in film is "Enter the Dragon" with Bruce Lee. He recently wrote the screen adaption of his play "Hotel Pardise," directed by Nicolas Roeg. He is currently writing the screenplay for Roeg's remake of "Ivanhoe," to be produced by John Boorman. "I'll Be Home For Christmas" is the screen adaption of Allin's novel The Santa Claus Kid
Michael Allin lives in East Hampton, New York.
David Hoberman (Producer) is the founder of Mandeville Films. He produced (along with The Avnet/Kerner Company) the successful Walt Disney Pictures' live-action comic adventure "George of the Jungle," starring Brendan Fraser.
In addition, he produced the recently released thriller "The Negotiator," starring Kevin Spacey and Samuel L. Jackson, and the soon to be released "The Other Sister," as well as the features "The Sixth Man" and "Senseless," both starring Marlon Wayans. Hpberman served as the executive producer of "Mr. Wrong" starring Ellen DeGeneres and Bill Pullman; and the Disney/ABC movie "Toothless," starring Kirstie Alley, as well as "Brink" for The Disney Channel.
For more than six years, Hoberman served as president of the Walt Disney Motion Picture Group. There he oversaw the production and development of such successful films as Garry Marshall's "Beaches" and "Pretty Woman," as well as "The Rock," "Good Morning Vietnam," "Who Framed Roger Rabbit," "Dead Poets Society," "Ruthless People" and "Honey, I Shrunk the Kids."
Before beginning her career in the motion pictures, Tracey Trench (Producer) graduated magna cum laude from Harward University, and later earned an MBA in finance from UCLA. Her break in the industry came when director Alan Parker hired her to research oral histories of Japanese-Americans for his film "Come See the Paradise." Her producing career started with her documentary "Fear and Learning at Hoover Elementary," for which she won the Freedom of Expression Award at the Sundance Film Festival, among other honors.
After serving a brief time as an executive at 20th Century Fox, Trench was asked to produce the recently feature film "Ever After" starring Anjelica Huston and Drew Barrymore with Andy Tennant directing.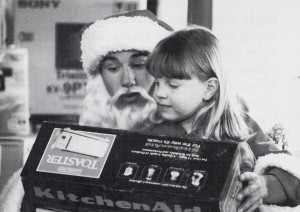 A resident of Canada, Robin French (Executive Producer) is a forty-year veteran of entertainment production, financing and distribution. French's feature film production credits include "Prime Time" and "Blue Collar," as well as serving as Executive in charge of Production on the award-winning science fiction classic "Blade Runner."
Justis Greene (Co-Producer) has been actively involved in the Canadian film industry for 25 years. He most recently served as co-producer on the Walt Disney Pictures' comedy "Mr. Magoo." Greene's other credits include producing the TV series "The Outer Limits," and co-producing Walt Disney Pictures' "Homeward Bound II: Lost in San Francisco" and "White Fang II: Myth of the White Wolf." Her served as associate producer on "Another Stakeout" for Touchstone Pictures, and he produced the last two seasons of "Neon Rider" for Canada's CTV network.
Hiro Narita, A.S.C. (Director of Photography) emigrated to Hawaii from Japan in 1957 then attended the San Francisco Art Institute. After working for a time for a design firm, Narita moved over into film and television. He received an Emmy Award nomination for the critically acclaimed John Korty telefilm "Farewell to Manzanar." He followed that assignment by working as one of several cinematographers on the hit 1978 concert film, "The Last Waltz," Martin Scorsese's chronicle of The Band's farewell tour.
Narita's other cinematography credits include Tim Hunter's "Sylvester," Peter Werner's "No Man's Land," Paramount's "Star Trek VI," and Walt Disney Pictures' "Hocus Pocus," "The Rocketeer," "Honey, I Shrunk the Kids," "White Fang II: Myth of the White Wolf" and "James and the Giant Peach."
His work for television includes "Go Tell it on the Mountain," "Blue Yonder," for which he won a CableACE Award, and the epic miniseries "Amerika." Narita also provided additional photography on the films "Always", "Return of the Jedi," "Indiana Jones and the Temple of Doom," "The Unbearable Lightness of Being" and Michelangelo Antonioni's "Zabriskies Point."
Narita was the director of photography on "Visa in Virtue" which won the Oscar this year for Best Live Action Short Subject. He also recently completed "The Arrival," directed by David Twohy.
Cynthia Charette (Production Designer) has been lending her talents to films for over ten years. After graduating from Syracuse University with a degree in Theatre Design, Charette served as an assistant designer for stage productions in New York and London. She has numerous films to her credit, including the recent "Austin Powers: International Man of Mystery," "A Very Brady Sequel," "Vampire in Brooklyn," "Wes Craven's New Nightmare," "Trading Mom," "Shocker," "All's Fair" and "He's My Girl."
Charette has also produced several television pilots and miniseries, including HBO's "Norma and Marilyn" and Yves Simoneau's "Memphis," for which she received a CableACE nomination.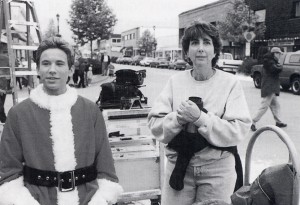 Before "I'll Be Home for Christmas," Anita Brandt-Burgoyne, A.C.E. (Edited by) had edited Walt Disney Pictures' "A Kid in King Arthur's Court," as well as the Paramount Pictures production of "A Very Brady Sequel" and Nickelodeon's "Good Burger." She also worked on the award-winning short feature "The Taming Power of Small," and several miniseries and movies-of-the-week such as "In the Line of Duty: Street War," In the Line of Duty: The FBI Murders" and "A Woman Scorned: The Betty Broderick Story."
Maya Mani (Costume Designer) was born in England and raised in India, Montreal, Toronto and Vancouver. Her film credits include "Free Willy III," "Andre," "Devlin," and Atom Egoyan's "The Adjuster." Her television credits include such series as "Three," "The Marshall" and "Sweating Bullets," as well as several movies of the week including ABC's "Gold Rush," "All The Winters" and "Alibi," Fox Television's "Generation X," and "A Dream Is a Wish Your Heart Makes" for CBS.
John Debney (Music by) is one of the most prolific and respected composers in the motion picture and television industries. Among his most recent credits are "Paulie: A Parrot's Tale," "Liar, Liar" and the phenomenally successful teen-horro thriller, "I Know What You Did Last Summer." He has also completed the score for the upcoming Walt Disney Pictures' live-action comedy, "My Favorite Martian," and will soon begin another project for Disney, "Inspector Gadget."
His other film credits include doctor by Peter Hyams' contemporary action-adventure "Sudden Death" starring Jean-Claude Van Damme, and "The Relic." For Renny Harlin's epic pirate adventure "Cutthroat Island," Debney created a large-scale score recorded by the 120-piece London Symphony Orchestra along with a 60-voice choir. "Houseguest," "White Fang II," "The Gunman" and "The Jetsons: The Movie" are among his other film score credits.
Debney's success follows on the heels of several projects for Steven Spielberg and Amlin Entertainment beginning with the ambitious two-hour Civil War drama "Class of '61," directed by Gregory Hoblit, and continued with the heroic theme and orchestral score for the series "SeaQuest," for which Debney won an Emmy Award for the Best Main Title Theme. His work has also been recognised with Emmy Awards for Outstanding Music Composition for the pilot "The Cape," and for Best Score for "The Young Riders." His first major feature was Amlin's "Little Giants" directed by Brian Levant, followed by a whimsical score for Bette Midler's "Hocus Pocus."¨
Read more
Source: Walt Disney promotional material #24971
Date: October 15th, 1998
lam/wr/rtj