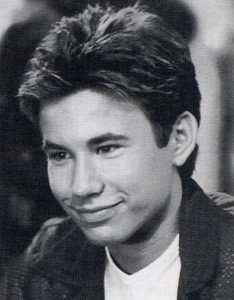 Jonathan Taylor Thomas (Jake Wilkinson) recently starred in Morgan Creek's critically acclaimed "Wild America." Best known for his role as Randy, the middle son on the long-running, top-rated situation comedy "Home Improvement," from Touchstone Television, Taylor counts among his other feature film credits the title role in "The Adventures of Pinocchio," and Disney's "Man of the House" and "Tom and Huck." In addition, he provided the voice of Young Simba in "The Lion King," the most successful animated film of all time. Earlier this year, Jonathan appeared in a cameo role in the independent film "I Woke Up Early the Day I Died," which premiered at the 1998 Venice Film Festival. He recently completed a rule in the film "Speedway Junkie" which will premiere at the Sundance Film Festival.
Born in Bethlehem, Pennsylvania, Thomas moved with his family to Sacremento, California, when he was five. Prior to beginning his acting career in 1989, he worked as a fashion and print model in Sacremento and San Francisco. He also appeared in industrial films, commercials and as Tiny Tim in a regional stage production of "Scrooge."
Before being cast in "Home Improvement," Thomas played Kevin, Greg Brady's son, on the series "The Bradys." In addition to acting, he maintains a straight "A" average in school, and in his leisure time he enjoys fly-fishing and traveling.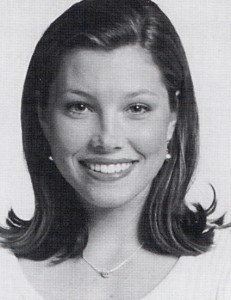 Jessica Biel (Allie) is best known to feature film audiences for her role as Peter Fonda's rebellious granddaughter Casey in the award-winning "Ulee's Gold." Currently Biel also co-stars as Mary, the oldest daughter in the Aaron Spelling series "7th Heaven," now in its 3rd season on the Warner Bros. Network.
In addition to acting, Biel is also a model, having appeared on the covers of several magazines including Sassy, Moxie, Jump and Teen. A talented singer as well, she began performing on stage at the age of 9, landing starring roles in productions of "Annie," "The Sound of Music," "Anything Goes," "Beauty and the Beast" and "The Invisible People." The actress' dream is to one day perform on Broadway.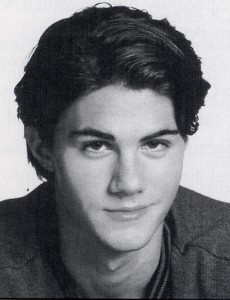 Connecticut-born Adam LaVorgna (Eddie) began his acting career at the age of 2 1/2, when he first appeared on the venerable daytime drama, "As the World Turns." He has since gone on to win the 1993 Youth in Film Award for Best Young Actor for his role as Nicholas Scamperelli in the CBS dramatic series "Brooklyn Bridge." HIs other television credits include the miniseries "Degree of Guilt" for NBC, "Blood Brothers: The Joey DiPaolo Story" where he played the title character on HBO, and "Sinatra" for CBS, where he portrayed a young version of the late, legendary performer. LaVorgna has made numerous guest appearances on such series as "Empty Nest," "Civil Wars," "Law & Order," "Matlock" and in numerous television pilots.
The 17-year-old actor's film credits include "Beautician and the Beast," in which he co-starred opposite Timothy Dalton and Fran Drescher, "29th Street," "Monkey Trouble," "Milk Money," and the soon to be released independent films "Outside Providence," "The Bumblebee Flies Away," and "Physical Graffiti."
The actor is also an accomplished varsity ice hockey, soccer and tennis player.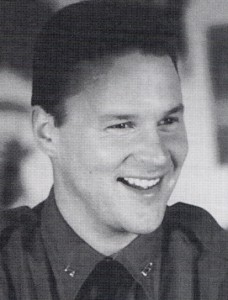 Sean O'Bryan (Max) most recently starred as 'the nice guy' in the soon-to-be-released "Nice Guys Sleep Alone." O'Bryan's other film credits include "Phenomenon," "Out to Sea," "Dear God," "Exit to Eden," "Trapped in Paradise," "Heart and Souls," "Chaplin," and "Frankie and Johnny."
A versatile actor, O'Bryan is starring in the new ABC series "Brother's Keeper." He has guest starred in numerous dramatic television series including "Chicago Hope," "The Pretender," "Touched by an Angel," "Picket Fences," "Nothern Exposure," as quell as the acclaimed Hallmark Hall of Fame presentation, "Tim".
Hit sitcom credits include guest star appearances on "Two Guys, a Girl and a Pizza Place," "Jenny" and "Roseanne." He was a regular on the UPN comedy series "Pigsty."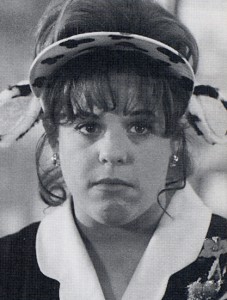 Lesley Boone (Marjorie) is perhaps most prominently known for her starring roles on such popular television series as Steven Spielberg's "High Incident" for ABS, and "Babes." In addition, her credits as a guest star include "Growing Pains," "Wings," "The Mommies," "Danger Theatre," Pros & Cons," "Paker Lewis Can't Lose,", "Glory Days," "Mr. Belvedere," "Doogie Howser, M.D." and co-starring roles on "L.A. Law" and "Hooperman."
Now achieving success in feature films, Boone has starred in director Harold Ramis' "Stuart Saves His Family."
Equally at home on stage, Boone has appeared in such classics as the musicals "South Pacific," "Hello Dolly!," "Fiddler On the Roof," "Annie Get Your Gun," "Joseph and the Amazing Technicolor Dreamcoat"; Neil Simon's "Brighton Beach Memoirs"; "Hunger Pains" and "Oliver Twisted," to name only a few.
Boone Studie her craft in London and in Los Angeles.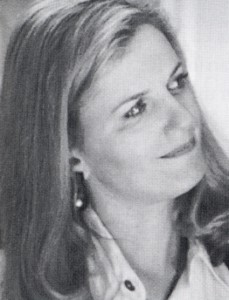 Eve Gordon (Carolyn) made her feature film debut in "The World According to Garp" while still attending Yale Drama School. Her other feature credits include Barry Levinson's "Avalon," Ed Zwick's "Leaving Normal," "Dear Mr. Wonderful," Paradise" and "Honey, We Shrunk Ourselves."
Gordon's television credits include a starring role in the CBS television series "Almost Grown," and NBC's "The Powers That Be." She also played Marilyn Monroe in the miniseries "A Woman Named Jackie," and the appeared in the made-for-television movies "Switched at Birth," "The Heidi Chronicles" and "1,000 Men and a Baby," among others. Gordon has also appeared in many popular television series, including "Murphy Brown," "Something So Right," "Party of Five," and has a recurring role on the acclaimed new series, "Felicity."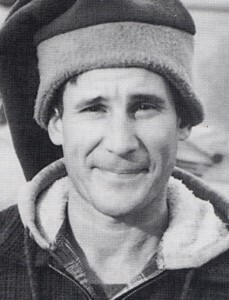 Another native of Southern California, Andrew Lauer (Nolan Briggs) counts among his motion picture credits Oliver Stone's "The Doors" and "Born of the Fourth of July," as well as "For the Boys," "Necessary Roughness" and the futuristic thriller "Screamers."
On television, Lauer currently stars as the skating messenger in the hit comedy series "Caroline in the City." In 1989 he received an Emmy nomination for his portrayal of a tough but tender gang member on "21 Jump Street." Lauer also starred as a series regular on "Going to Extremes."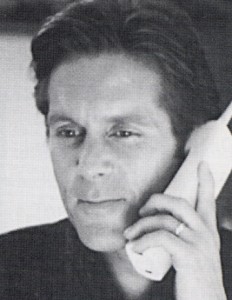 Gary Cole (David Wilkinson) recently starred in the HBO miniseries "From Earth to the Moon," produced by Tom Hanks. Cole's feature motion picture credits include "In the Line of Fire," "The Brady Bunch," "A Very Brady Sequel," "Gang Related," "Santa Fe" and "Kiss the Sky."
Cole, an Illinois native, is perhaps best known for his role as the ex-police detective turned radio call-in host Jack Killian, know as "Nighthawk," from the NBC dramatic series "Midnight Caller." The actor also starred in the four.hou ABC miniseries "Son of the Morning Star," portraying General George Custer, and he received critical acclaim as Dr. Jeffrey MacDonald, the infamous ex-Green Beret accused of murdering his wife and children, in the miniseries "Fatal Vision." Cole also appeared as a homicide investigator in the miniseries "Echoes of Darkness," and as a drub-addicted surgeon in the movie-of-the-week "Vital Signs."
His other credits include the movies-of-the-week "Those She Left Behind" and "The Old Man and the Sea," with Anthony Quinn.
Read more
Source: Walt Disney promotional material #24971
Date: October 15th, 1998
lam/wr/rtj