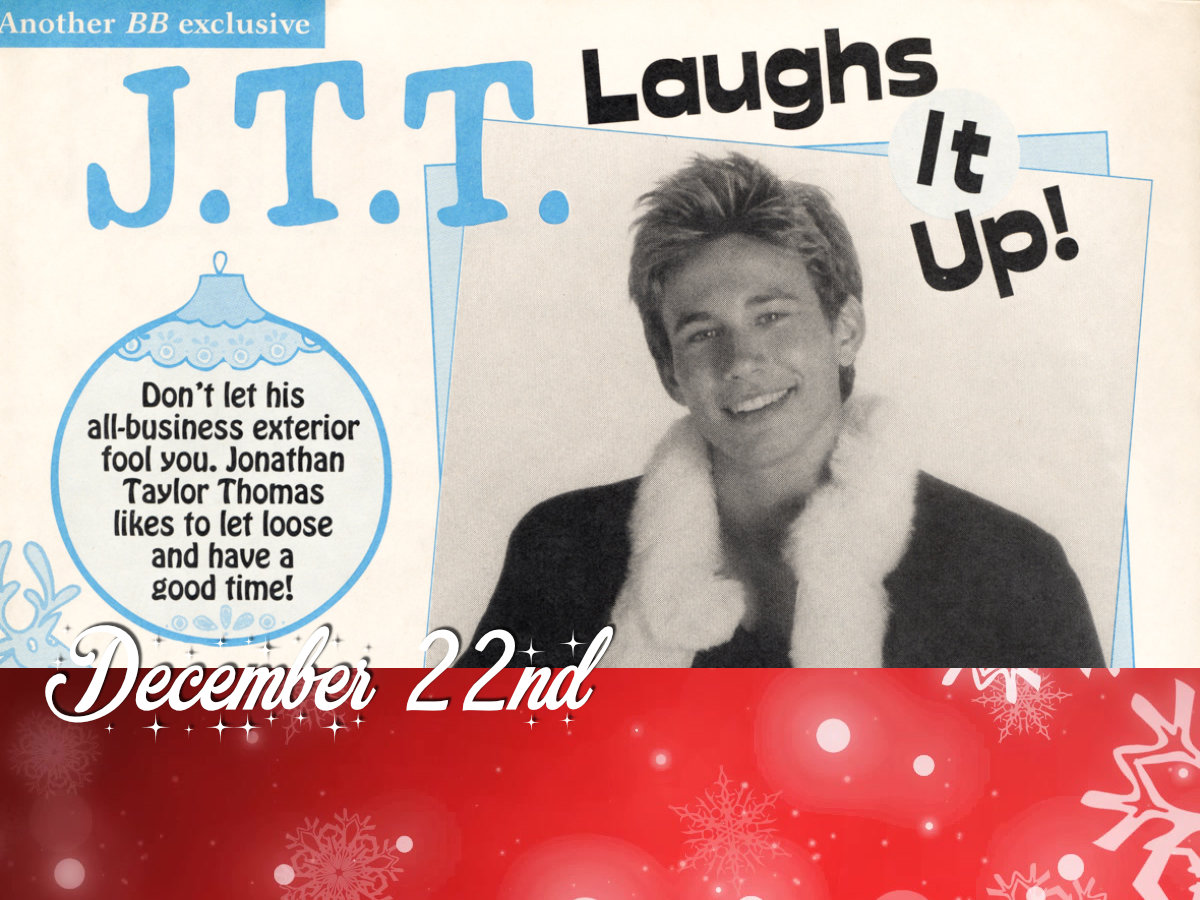 We getting closer to Christmas so today an exclusive story from a January 1999 issue of BB Magazine where we get a little behind the scenes details on the filming of I'll Be Home for Christmas.
J.T.T. laughs it up!
Don't let his all-business exterior fool you. Jonathan Taylor Thomas likes to let loose and have a good time!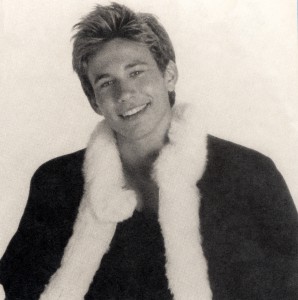 If you've seen Jonathan Taylor Thomas giving interviews on television or read anything about him in a magazine, one of the first things you probably noticed about the star of the hot holiday film I'll Be Home for Christmas (which also stars 7th Heaven beauty Jessica Biel), besides his charming personality, is the fact that he's ' super-smart. After all, Jonathan is the brainy babe who opted to concentrate on school rather than return to his hit series, Home Improvement, for its final season.
However, don't think for a moment that because the 17-year-old heart-throb is mondo-serious about everything from school to his career that he's an all-work-and-no-play kind of guy. J.T.T. says that even though he's not one to go looking for trouble, there are similarities between himself and his mischievous I'll Be Home for Christmas character, Jake, particularly when he's working. "I like to have a good time on sets," says Jonathan. "It's important when you're making a film to have an enjoyable experience. I'm not a big practical joker or anything like that, but I like to have a good time. But I don't know if I'm mischievous."
His yen for happy times is not only a personal choice for the easygoing actor, but he says that there are practical reasons as well for letting loose while he's working. "If you're not having a good time, then [the scene] doesn't work," Jonathan explains sagely. "It doesn't come off fresh and new. Everything looks so stale."
"I Just like to laugh"
It's J.T.T.'s sense of humor that helped him get through the tough times when things got a little uncomfortable during the filming of his holiday movie. "There are a number of scenes throughout the whole film where my character, in order to get across the country, is going through painstaking lengths," he explains. For much of the movie Jonathan appears in a Santa suit, and since the film was shot in April, the weather was a little warm to be bundled up with padding and a fur-trimmed suit. "Running around in a full Santa costume was sort of difficult," admits Jonathan. "[I] definitely got a lot of odd looks and a lot of 'Hey Santa' and a lot of comments, 'Where are your reindeer?' and whatnot. So after a couple of months of that, I was ready to get out of the Santa costume."
So was there an upside to the Santa ordeal? "I have a lot more appreciation for people who work in the malls," Jonathan laughs, obviously maintaining his sense of humor despite his somewhat adverse working conditions. "I just like to laugh," he adds. "There's a lot of camaraderie on sets and so you get to laugh with the people around you."
Besides, many actors will tell you that at one time or another they've suffered for their art. Jonathan says that all the discomfort he endured while he was stuffed into a Santa suit paid off. "[The movie] wouldn't be funny if this character didn't get tortured and dragged every which direction," he says. "Being rolled up in that thing and having a beard glued on your face for the entire day sort of played into my character because he's not the happiest of individuals."
One thing's for sure, fans who have been running down to the theaters to check J.T.T. out in his new movie are happy individuals with a lot to ho, ho, ho about!
Source: BB Magazine
Date: January 1999
Author: unknown

Related Images: