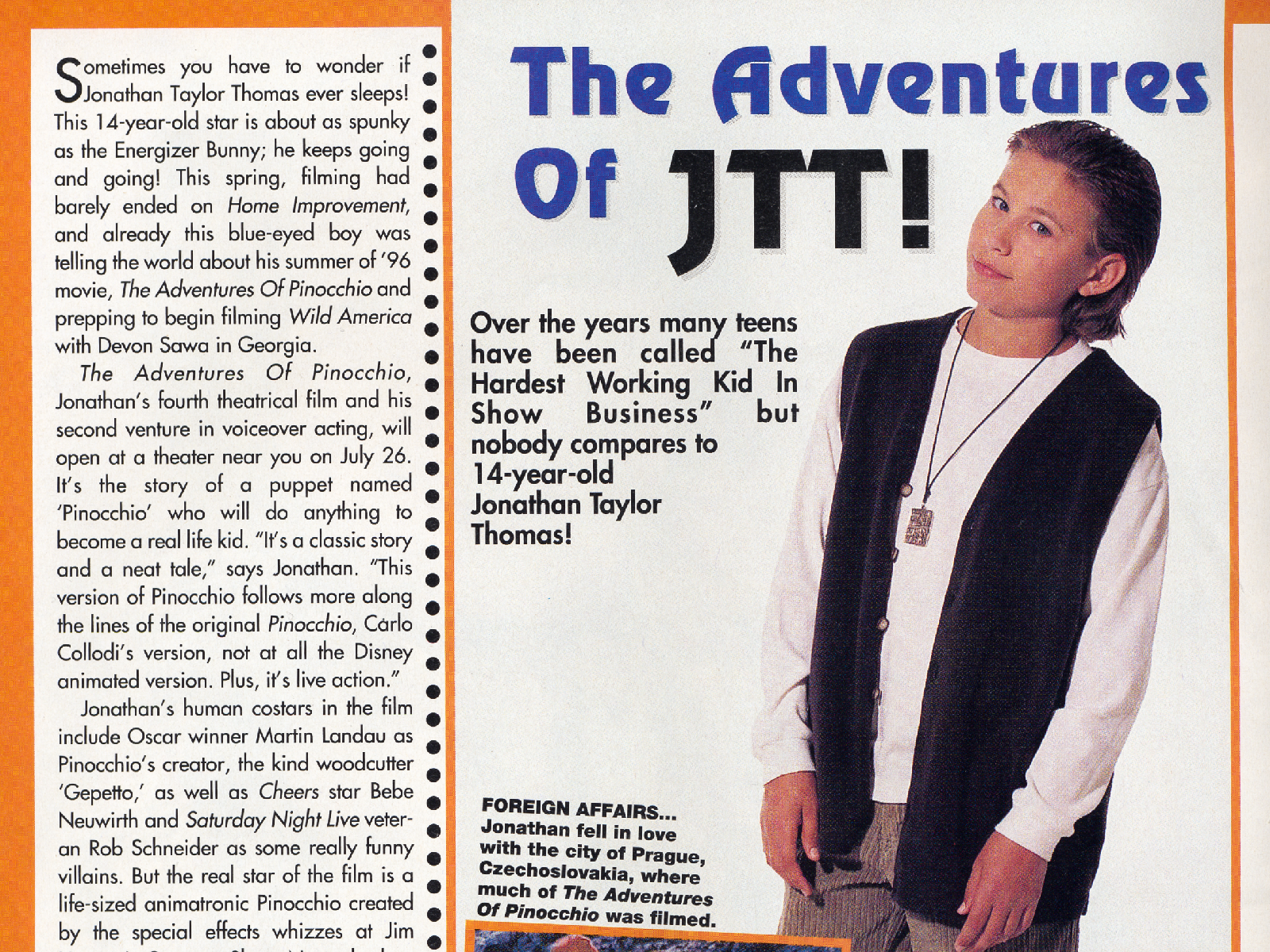 Article on Jonathan Taylor Thomas' work on The Adventures of Pinocchio, Home Improvement and the upcoming movie at the time: Wild America.
Over the years many teens have been called "The Hardest Working Kid In Show Business" but nobody compares to 14-year-old Jonathan Taylor Thomas!
Read the full article here…
Source and author of the article "The Adventures of JTT" is currently unknown, and release date is estimated to be July 1996.
Related Images: