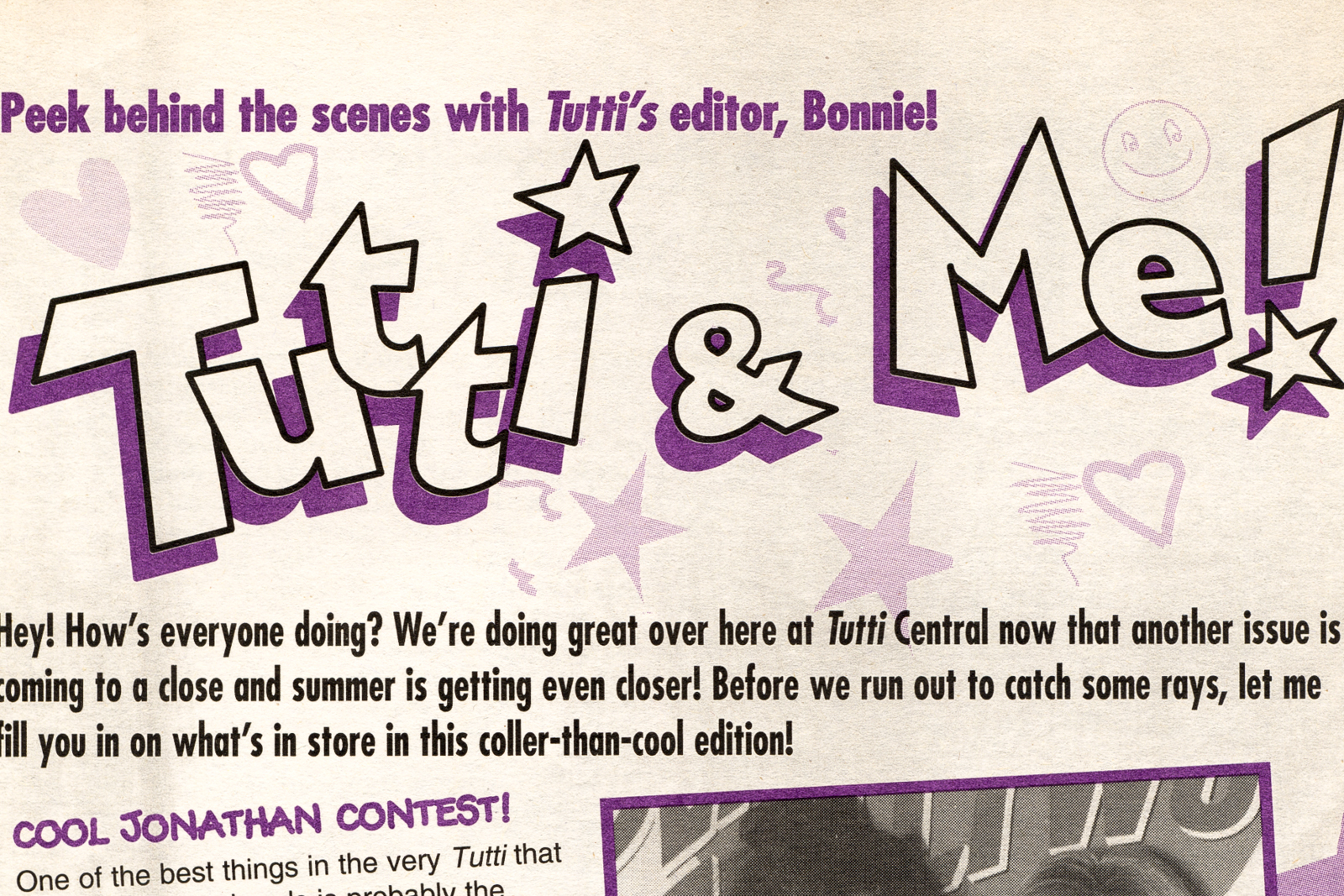 Peek behind the scenes with Tutti's editor, Bonnie!
Hey! How's everyone doing? We're doing great over here at Tutti Central now that another issue is coming to a close and summer is getting even closer! Before we run out to catch some rays, let me fill you in on what's in store in this cooler-than-cool edition!
Cool Jonathan Contest!
One of the best things in the very Tutti that you hold in your hands as probably the Jonathan Taylor Thomas contest!
Recently, when this cutie popped into Planet Hollywood to promote his movie Man Of The House, I was sure to meet up with him!
Not only was I able to ask him a few questions (that you'll see the answers to in the upcoming issues!), but I put together one huge slammin' Jonathan contest for ya! Yup, if you're one lucky winner, you'll be receiving a J.T.T. goodie bag filled with items – all autographed by your favorite Home Improvement star! Before I burst with excitement and tell you all the details, why don't you turn to page 34 and see it all for yourself! It's more fun that way! Good luck!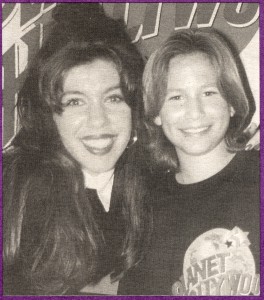 Source: Tutti Magazine
Date: March 1995
Author: Bonnie Fuller
Related Images: