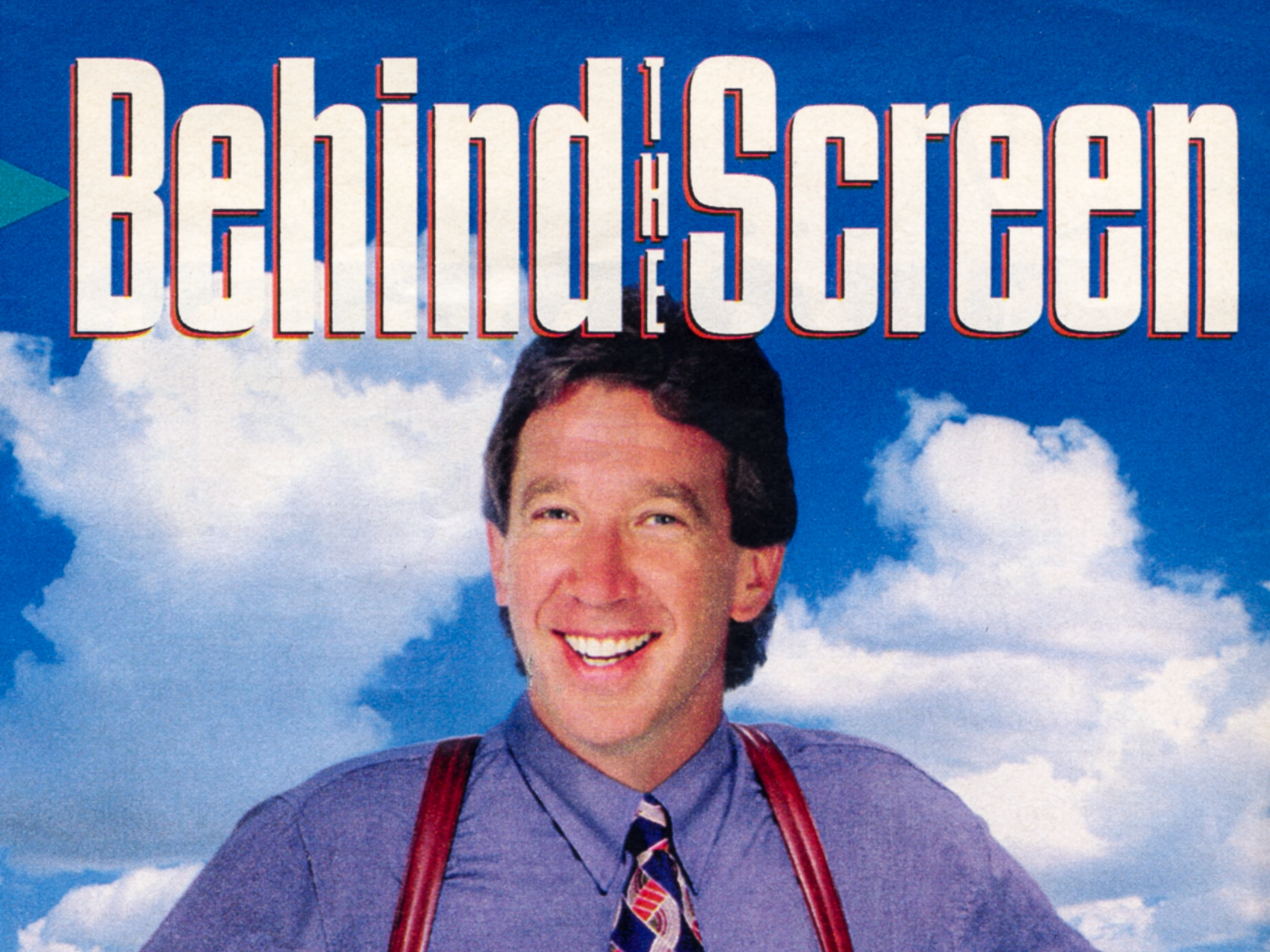 Since it first debuted in 1991, Home Improvement has been at or near the top of the primetime ratings, as viewers tune in each week for the continuing story of a macho man's head-on collision with life.
Fans of the hit comedy are now in for even more fun as Home Improvement begins its syndication run on local stations starting this fall, and begins an all-new season on ABC.
But what does this really mean for viewers? It means they can enjoy reruns of Home Improvement five or six nights a week as well as watch the continuing saga of the Taylor clan every Tuesday night in prime time.
On Monday, September 11th, Home Improvement's syndications launch premieres with an unprecedented original episode. In this very special Home Improvement, Tim gets to fulfil a lifelong fantasy. As Tim says, "I've always wanted to drive something really big and with so much power … no one can stop me!"
Tim gets his wish when he is invited to test-drive a tank at the Marine Corps base in the California desert. But a battle of the sexes ensues when Tim and Jill compete in a tank race. Imagine Tim driving a tank at top speed through the desert; he's out of control, but is in command of more power than he's ever dreamed of. Without giving away the story, it's safe to say that Jill stays on course, and Tim takes a few shortcuts. Little does he know that Jill, the daughter of an army officer, is well-schooled in the art of manoeuvring a tank. Out on the obstacle course Jill proves to be quite the commando, while Tim's tank tactics end in typical disaster.
There are some big surprises this season for the Taylor household but as always "more power" is Tim's answer to life's demand dilemmas. The success of Home Improvement is due to the show's look at the mysteries of manhood and the battle between the sexes.
This is the fifth season for Home Improvement, and it keeps getting better and better. Tim may not agree, but there are simply some things that don't need fixing.
Source: Behind the Screen
Date: September, 1995
Author: unknown

Scans from magazine can be found below.

Related Images: