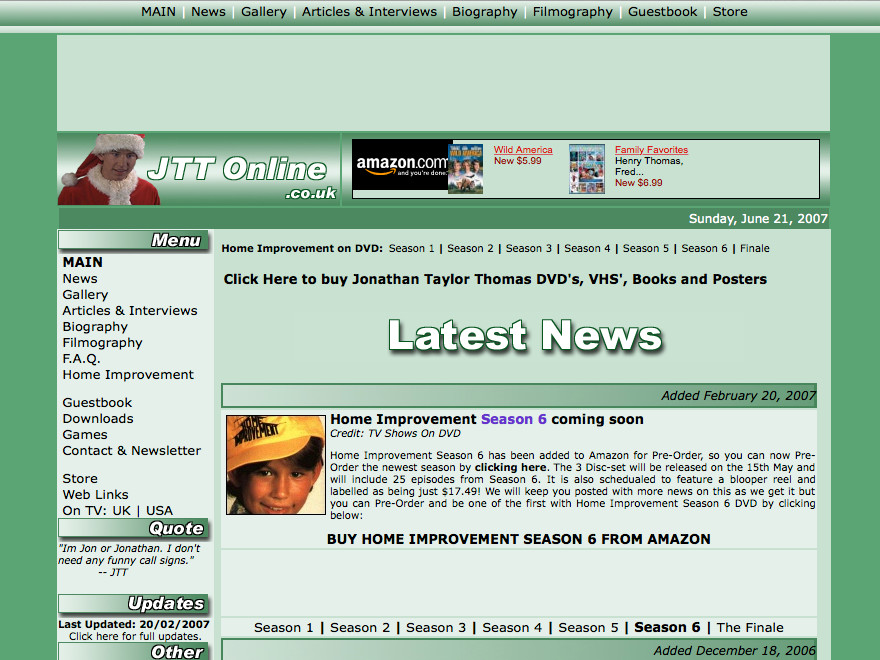 The website JTTOnline.co.uk has been re-launched as part of The Jonathan Taylor Thomas Archive and is now available on jttonline.jttarchive.net for fun flashback to the days where there were some news on Jonathan's whereabouts.
The site was closed down late 2007, and has been hibernating until now.
The site will not be updated, and has only been launched to provide some fond memories from the early 2000's.
Please enjoy.