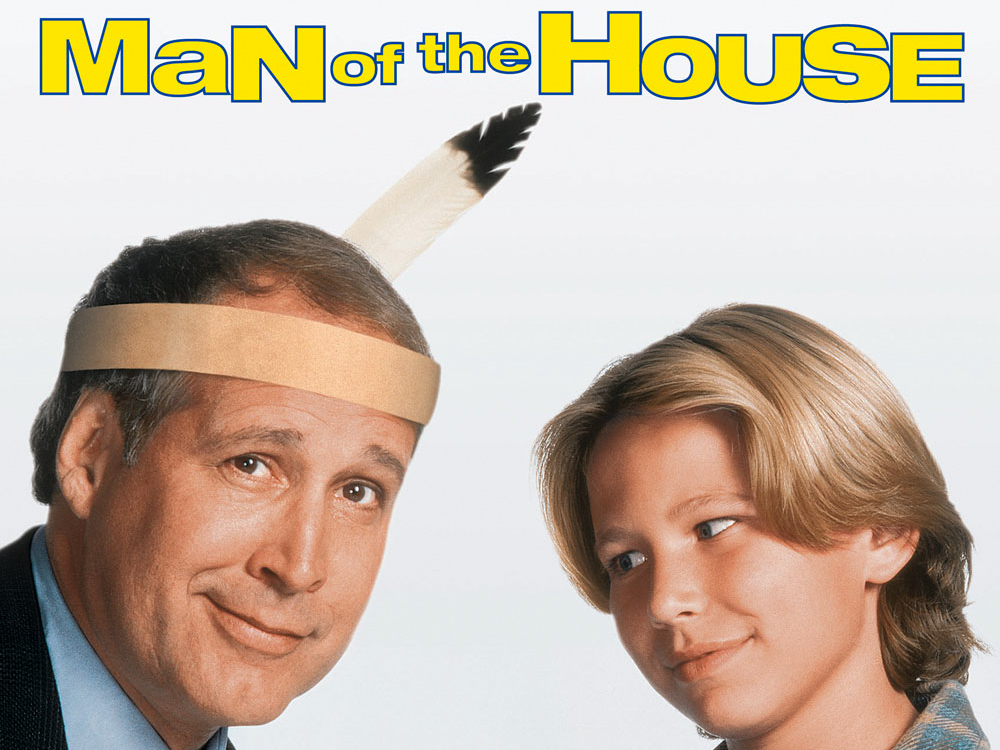 Chevy Chase is a potential father-to-be in Man Of the House
Chevy Chase (actually born Cornelius Crane Chase) is one of those actors who makes it all look so easy. It's like he's not so much an actor at all but a character and that character is him — the lovable dufus who pratfalls his way to success and glory.
Whether picking his nose while hosting the Academy awards or careening all over the set of Saturday Night Live, Chase has always been the straight man who seems just a little bent out of shape. As he himself puts it, "I guess I look so straight and normal nobody expects me to pick my nose and fall."
In his latest film, Man of the House, Chase is drawn under the Disney banner to play a reluctant dad with instant family problems. He's Jack Sturges, a lawyer who's engaged to be married to Sandy Archer (Farrah Fawcett). Problem is, Jack's not so sure he's ready to take the baggage that comes along with his impending nuptials — namely an 11 -year-old son named Ben from a previous relationship.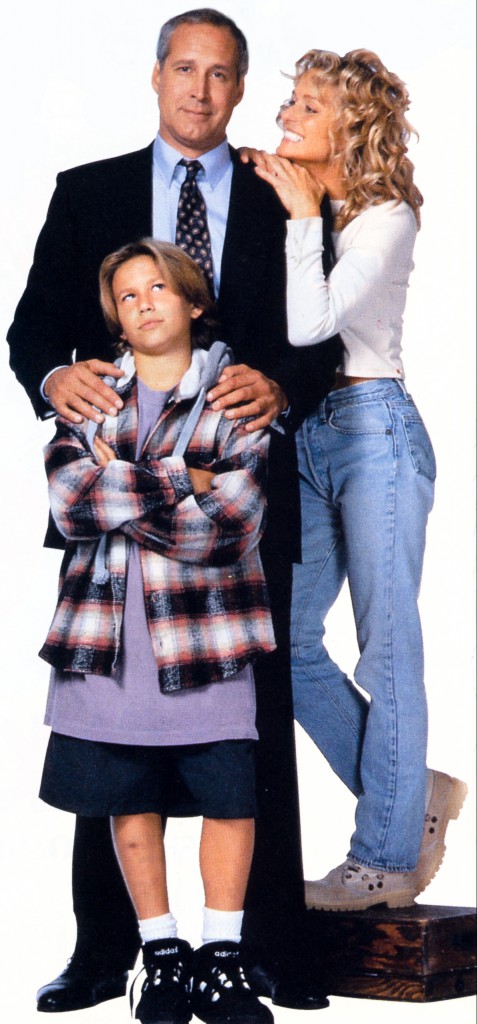 The son, played by Jonathan Taylor Thomas, is not as ambivalent as Jack about this new father business. In fact, he's downright proactive in his quest to make sure Jack doesn't stand a hope in hell of occupying the master bedroom on a permanent basis. Ben spends much of his time coming up with inspired schemes to drive the intended man of the house away from his home.
Suffice it to say that complications ensue when a ne'er-do-well mobster and his greasy goons give chase to Chase. This gives Jack and Ben a chance to bond as the two use the skills they've picked up in a YMCA Indian Guides program for fathers and sons to outmanoeuvre the mob.
"I think people in the '90s want to see family pictures," says Chase. "There just aren't many movies that will make adults laugh and also keep the kids entertained, that aren't salacious or violent. That's the kind of movie I want to make."
Born in New York in 1943, Chase began writing comedy at an early age, eventually scripting the satirical comedy The Groove Tube, which also marked his on-screen debut. Chase was also a writer for Mad magazine and wrote and performed in The National Lampoon Radio Show along with some people he would get to know very well in the next few years — Dan Aykroyd, John Belushi, Gilda Radner and Bill Murray.
Chase's very first network TV script, a comedy special he wrote for Alan King, won him a Writer's Guild Award and he was also a writer for the popular Smothers Brothers Show. But it's Mad magazine and the adage of its big-eared mascot, Alfred E. Newman, that seems to sum up Chase's career — "What? Me worry?"
Good luck, serendipity, being in the right place at the right time, whatever, Chevy Chase has been blessed with the best of fortune. He was the first of the Saturday Night Live stars to vault into films with starring roles in movies such as Foul Play, Caddyshack, Modern Problems and National Lampoon's Vacation series.
And how did he get on the innovative TV show while it was in its heyday? Simple. He was standing in line to see a Monty Python film when he met this guy named Lorne Michaels who said he was putting together a little show that would air live on TV on Saturday nights. Chase thought that was interesting. By the time they were in their seats, Chase had been hired as a writer for the show. From there, of course, he went on to both write and become a regular performer on Saturday Night Live and won Emmy awards for his work on both sides of the camera.
I guess it all boils down to a little piece of advice his father passed down to him that Chase took to heart and has never found a reason to doubt. "A sense of humor is the most important quality in life," Chase says his father told him. "It gives you a sense of values and fairness."
It also turns a Cornelius into a Chevy and makes a star out of a lovable clown with a habit of picking his nose in public.
Written by: Vince Everett
Source: Unknown magazine
Date: Spring 1995 (Exact date unknown)
Related Images: