Valentine's Day has just passed, and maybe you're feeling a little let down after all the hype. But we've got some info that just might get your blood boiling all over again.
Forget the roses and the chocolates, we're talking about a mental picture that can stay with you for a lifetime! The teen king of the big and small screen, Jonathan Taylor Thomas, had his first kiss not too long ago – and we mean his first real kiss. Do you want all the details? Do we even need to ask that question? Read on!
Big Picture Peck
As we're sure you're well aware, JTT had his first on-screen kiss with lucky Rachael Leigh Cook in the film Tom and Huck.
Jon has also had to do some kissing on Home Improvement too. (Gee, what a chore!) But it can be kind of hard to come up with a fabulous kiss in front of an audience — after all, a kiss is meant for just two people! When asked how his kiss went JTT said "It went well, but it's difficult being in front of 250 people who simultaneously break out in, 'Oooh!' I don't really count it as a kiss." Not exactly what you would call romantic! But they say that practice makes perfect and even if it wasn't a private moment, the more kissing preparation, the better!
Dreaming Of A Dreamboat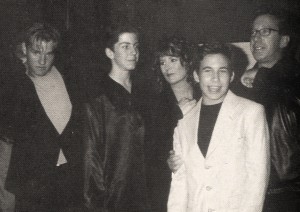 What would be your idea of the perfect kiss? Of cause, you would be in the scenario. And Jonathan Taylor Thomas would be in the picture too. Would you spend some time together on the beach, watching the tide roll in? The hour could be around sunset, and you could watch the colors of the sky turn from yellow, to orange, to red. Is your stomach filled with a delicious dinner that you've just shared? Was it a picnic on the beach, or did you go to a restaurant with white, linen tablecloths and candle-lighting? If you thought that this makes a good atmosphere for romance, Jonathan Taylor Thomas did too. As they say, all great minds think alike!
The Sincere Smooch
But what was JTT's first real kiss like? Using our super-sleuthing powers, we found out the answer! "My first real kiss was awkward, but great, exhilarating and special," Jon confesses. Can we get a little more specific? "It was nighttime, very romantic, a beach setting," says JTT.
Now before you start to doubt that you could be someone dear to Jon's heart, bear in mind the kind of girl that he likes: "The girls I have dated are never in the business." So if you've been dreaming about stealing a kiss from this wonderful guy, there's hope yet!
Source: All-Stars
Date: March 1998
Author: unknown