A Camera's-Eye View
BOP's Carrie recently chatted with Chris Voelker, the photographer who working with Jonathan Taylor Thomas on his new calendar (which, incidentally, you can order on page 67!). As Chris reveals, the camera never lies – and it definitely reveals J.T.T.'s true colors!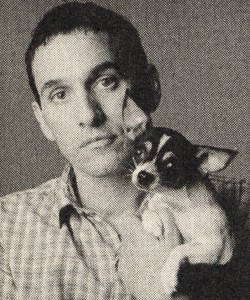 For more than eight years, Chris Voelker has been photographing Holywood celebrities. He's snapped thousands of pictures of your favorite movie and television stars, including Jonathan Taylor Thomas.
Over the years, Chis has had seven exclusive photo sessions with the 15-year-old Home Improvement star and during those sessions he's won J.T.T.'s respect and admiration. "Chris is a great photographer," J.T.T. enthusiastically tells BOP's Carrie. "He's a cool guy."
So it's no surprise that when it was time for J.T.T. to pick a photographer for his soon-to-be-released 1997 calendar, he instantly chose Chris. "Working together, Jonathan and I just come out with some really terrific photographs," Chris explains. "And he thought that I would be the best one for the job."
The two decided not to do any goofy gimmicks, such as a July picture of Jonathan decked out in red, white and blue or a December picture of Jonathan in a Santa suit. Instead, they opted for classic photos of Jonathan dressed in 1950s-inspired clothes. (If you want to know more, you'll just have to buy the calendar!)
What's it like to spend the day photographing Jonathan Taylor Thomas? That's what every J.T.T. fan wants to know – and that's exactly what BOP's Carrie asked Chris when she last talked to him. So read on as Chris gives you a camera's-eye view of J.T.T.
Source: Bop Magazine, Volume 14, No. 5
ISSN: 8750-7242
Date: December 1996
Author: Carrie Yasuda